Types of Dental Fillings
1.  Amalgam
One of the oldest and reliable materials used for dental fillings, amalgam or "silver filling", has a very good track record as a restorative material. While some patients are concerned about the mercury content of this material, New Zealand Dental Association and scientific studies have shown no harmful effects of mercury used in amalgam. However, because of the advancements in restorative material science, other materials have been developed that have similar properties to amalgam and are "tooth coloured". Therefore this practice rarely uses dental amalgam and, if so, for very specific cases.
2.  Gold Inlay/Onlay
This is a filling that is crafted in dental lab and is made to fit precisely within the tooth. It is has the advantage of strength and durability. While it is one of best restorations, it is also one the most expensive.
3.  Composite
Composite dental fillings (white fillings) are by far the most popular method to restore decayed teeth. After removing the decay on the tooth, white filling is placed inside the tooth and hardened using a curing light. They have natural tooth colour appearance, show excellent strength and durability that is comparable to amalgam.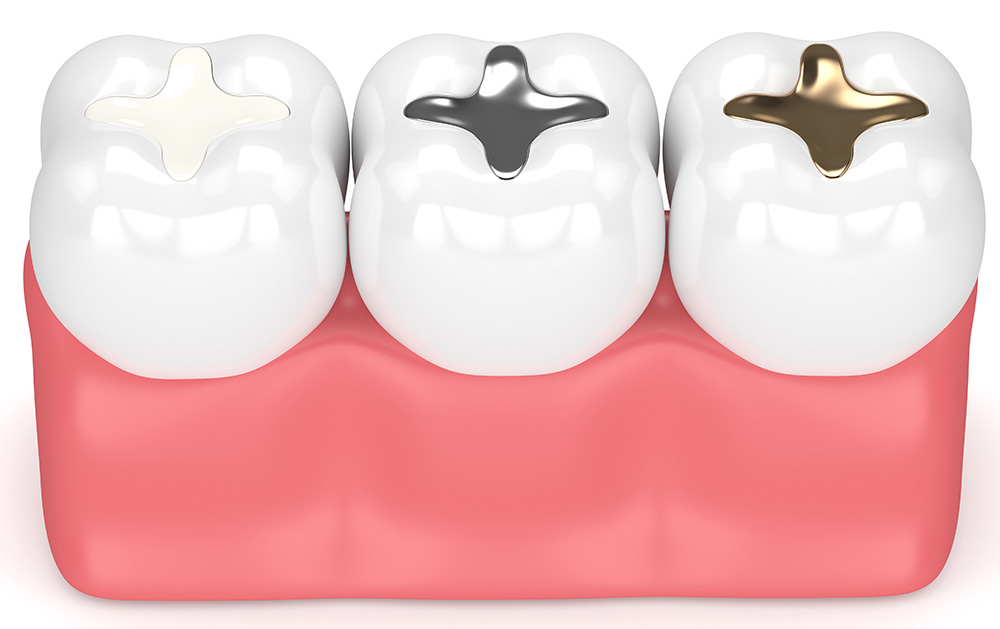 Call your local family dental clinic today
The experienced team at Real Dentistry are happy to discuss your dental concerns and recommend the ideal treatment for your situation and budget. The options available to patients are now safer, easier, and more effective than ever – we can create natural and aesthetically pleasing solutions to your damaged or broken teeth.
If you have any questions, please discuss them with your dentist during your initial consultation. Call 04 387 9392 to book your appointment.