Reason for Implants
The main reason for getting dental implants is to replace missing teeth. They are fixed solutions, and provide a close approximation to natural teeth function.
The procedure
Placement of dental implants involves a surgical procedure where the implant is placed in your jawbone. A healing abutment is placed over the dental implant, and the dental implant is then left to heal for 3-6 months. The dental implant is then reviewed after this period, and once the implant has been successful, the prosthetic stage of the procedure can begin.
There are many types of prosthesis available. This ranges form a single crown to replace a missing tooth, a fixed bridge to replace several teeth or a complete fixed prosthesis to replace all the teeth missing in the jaw.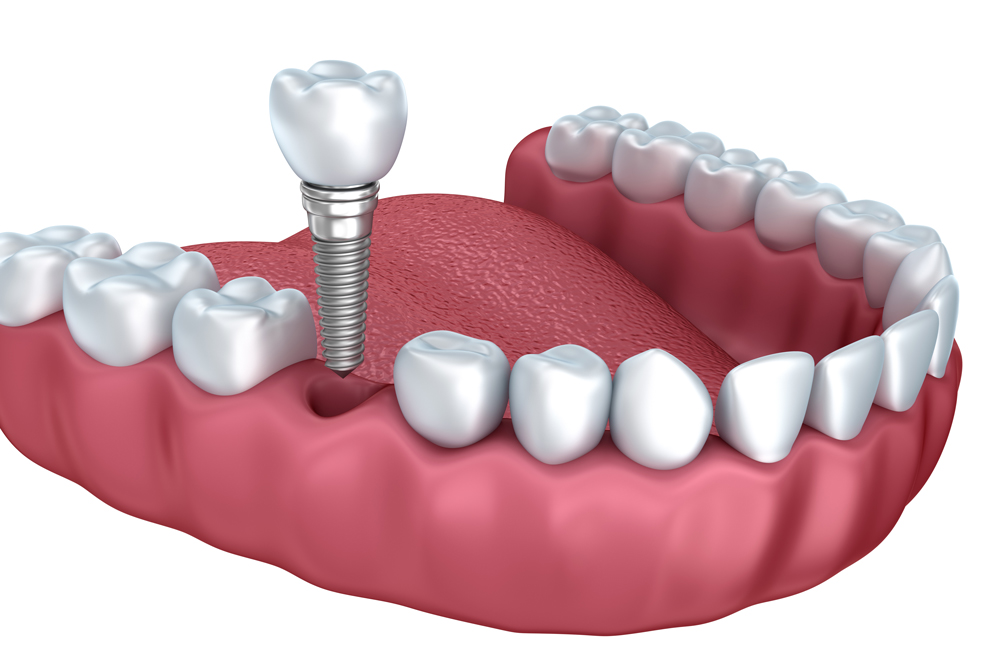 Call your local family dental clinic today
The experienced team at Real Dentistry are happy to discuss your dental concerns and recommend the ideal treatment for your situation and budget. The options available to patients are now safer, easier, and more effective than ever – we can create natural and aesthetically pleasing solutions to your damaged or broken teeth.
If you have any questions, please discuss them with your dentist during your initial consultation. Call 04 387 9392 to book your appointment.